Get Our Online Business Coaching Services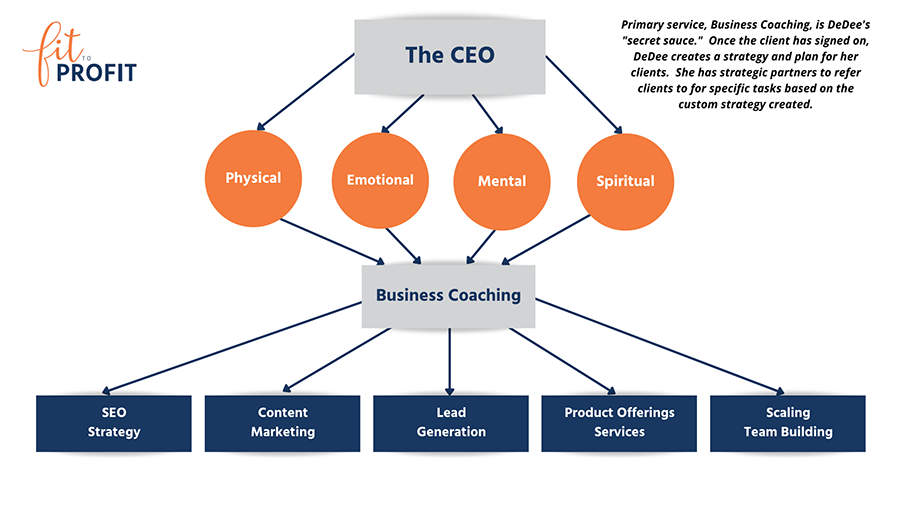 We Make Sure We're the Right Fit for Each Other
We offer services based on what you need most right now – whether it's getting more traffic through search engine optimization (SEO) and social media management or content marketing.
Our clients are our friends and long-term success partners so it's imperative that our values and philosophy are in alignment in the creation of a purpose driven business. We only work with committed CEOs who want to be the BEST at what they do while contributing to the world as a whole.
Our team will work closely with you throughout this journey so we can learn exactly what makes your company tick, discover new opportunities, and build upon existing strengths. We want to help you succeed because when you do, we all do.
We always start with a complimentary strategy session (yep, it's free).
Our approach to supporting our clients is unlike anything else. We know you love your business, but you also started it to create a life. Your business should support the lifestyle of your dreams, not turn into a glorified JOB (no matter how much you like 'the boss').
Integrity is everything for us.
This is our big WHY we start with a comprehensive strategy call.
Step1
The Fit to Profit Assessment
Once we're working together (we work as a partnership with our clients), we kick things off with our unique Fit to Profit Assessment™ that digs deeper into all aspects of the business, especially the CEO's level of leadership and personal wellness. We believe that the CEO is the business. Hence, we take a holistic approach to helping them discipline their mind, body and breaking through artificial psychological barriers to achieve ultimate success. This foundation ensures that the business thrives.
Step 2
Customized Business Strategy
One size doesn't fit all when it comes to strategy as every business is unique. We'll start with a customized business plan that will show both the short term and the long term growth of your company based on your revenue, website, online presence, offers/pricing and team building ect.
We dive deep into each of these areas based on your goals and create a plan with specific milestones and benchmarks that supports you achieving your results.
Step 3
Execution: Done-for-You Support
One of the things that makes Fit to Profit so unique is that we're your one-stop-shop.
We've handpicked the best strategic partners and created a relationship that allows us to connect you with them to complete the work all while keeping you under one roof.
You won't have to worry about contracting different people for different tasks. We're managing all of that for you.
You simply get the benefit of the experts we've selected. You've hired us to help you reach your goals. This is why we've streamlined this process.
I had some mindset drama around charging my new rates, but I trusted DeDee and took her advice anyway. And I sold a 5K package just like that! The client didn't question it at all. I'm grateful to have DeDee remind me of my worth and the value of my work.
Aliya LevisonCEO of Aliya Levinson Coaching
Author of How to Win with Will Power